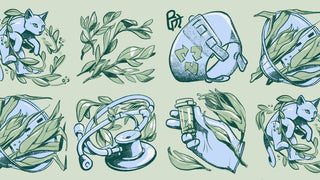 By the numbers: Pet product shoppers want earth-friendly options
Younger consumers especially cite the importance of sustainability in their purchasing choices—and the industry is responding.
Read more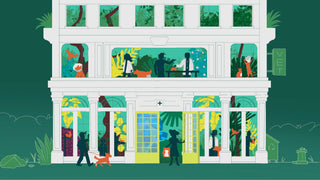 Corporate responsibility: How 3 animal health companies are living out their commitment to the environment
Leaders from Zoetis, Mars and MWI share what they're doing about greenhouse gas emissions, waste reduction and much more.
Read more
Animal planet: What climate change means for veterinary patient health
Warming temperatures and other environmental changes directly impact pets as well as wildlife and livestock. Veterinarians play a key role in creating a more sustainable future—if they are equipped and...
Read more
Sustainability Rx: A guide to reducing your practice's carbon paw print
You don't have to solve climate change to make an impact. Use these tips to make a difference right in your own veterinary clinic.
Read more
Letter from the Editor: Edition 08
A few years ago, while I was in the kitchen of a friend's home, she showed me a curiously filled mason jar she pulled from atop her counter. I wasn't...
Read more
The Great American Mutt in the 21st century: A new paradigm
The animal welfare community has a responsibility to blaze a new trail for ethical and humane sourcing of puppies.
Read more
Fighting overpopulation and euthanasia: A history of spay-neuter practices in the U.S.
Key milestones reflect an increasing desire in society to prevent the killing of millions of healthy dogs and cats.Bowman ReportJanuary 2022
Read more
The dog shortage: How spay-neuter has led to empty shelters
Animal welfare campaigns have been so successful that many communities have no adoptable dogs. We can solve this dilemma with humane breeding.
Read more
Pain, cancer, obesity: Disturbing links uncovered in a decade's worth of research
We owe it to dogs and their owners to give them all the information about the optimal age for spaying and neutering their pet.Benjamin Hart, DVM, PhD, DACVB
Read more
The orthopedist's view: The perils of delayed growth plate closure
Messing with dogs' hormones by spaying and neutering before skeletal maturity may be the factor that leads to joint problems down the line.
Read more